One water block per mining rig?
Being the PC cooling freak that I am, I totally had to play with this.
Namely – cooling a set of crypto-mining GPUs.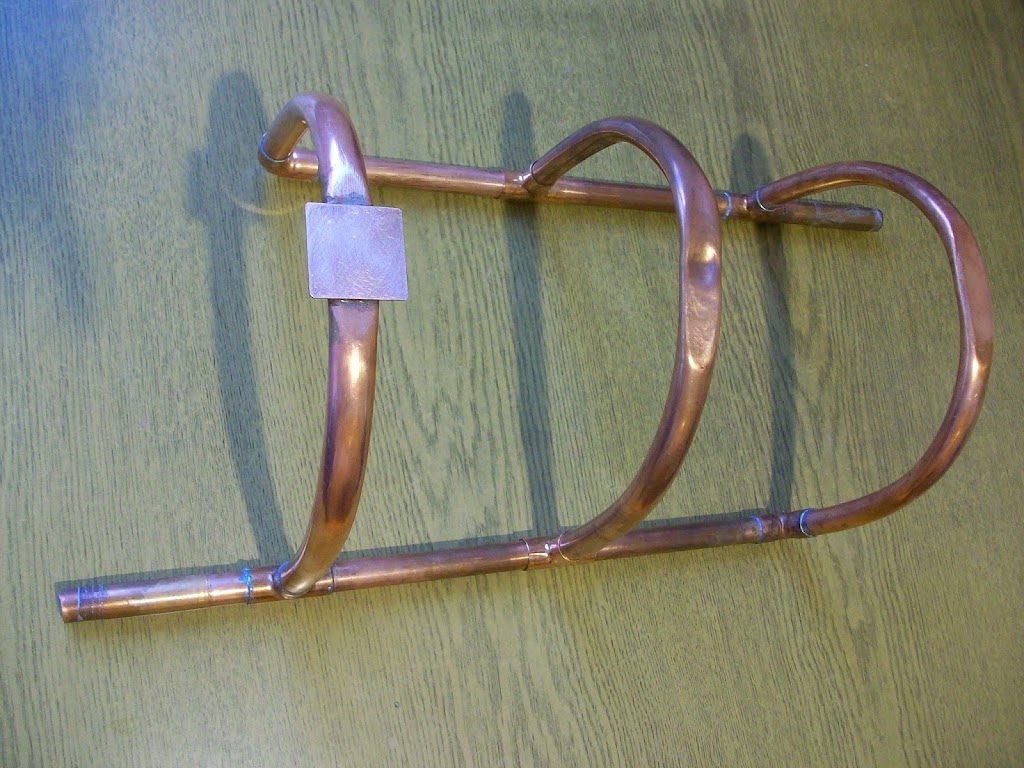 The plan: shape a system of copper pipes into a single heat sink unit, providing 1x water input, 1x water output and multiple GPU interface surfaces.

The result was the following module that can for example be assembled in a set of 4 or 6 pieces in parallel.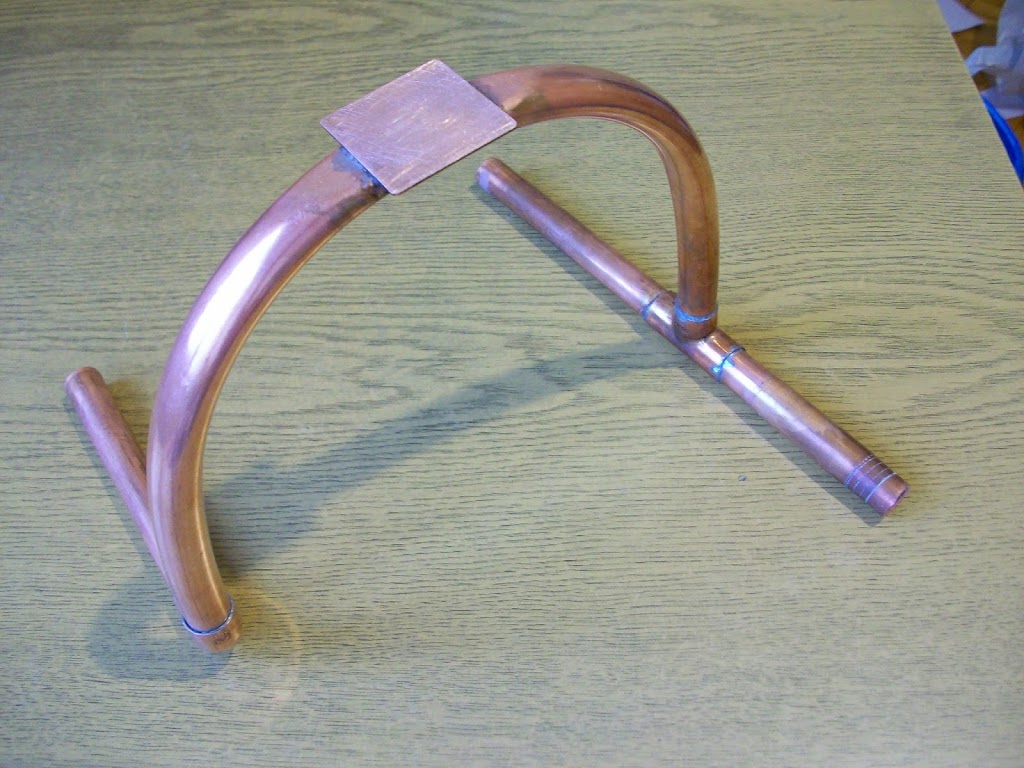 I'm not keen on investing in mining equipment, so I got three faulty Radeon r9 270s from Ebay.
All of them had artifacts; I baked them all into submission, then wasted two of them because of being careless, and finally did some testing with the third one. (more on the baking in an upcoming post)

Pipe diameter: 15 mm

Thermal performance: Temperature delta of about 20-25 °C (water/GPU) , using 1x water block module and a 15W water pump (1000 l/h, 1 m h-max).
| | | |
| --- | --- | --- |
| | | Le scientific measurement equipment |
Equipment:
Butane torch
Sandpaper
Baby vice + hammer + biceps + imagination (the DIY way)
or
Materials:
soft solder
copper pipes (soft + hard)
copper plates
Safety!
goggles
fire extinguisher
Disclaimer: Be careful when doing stuff with torches. You do this, you do it at your own risk.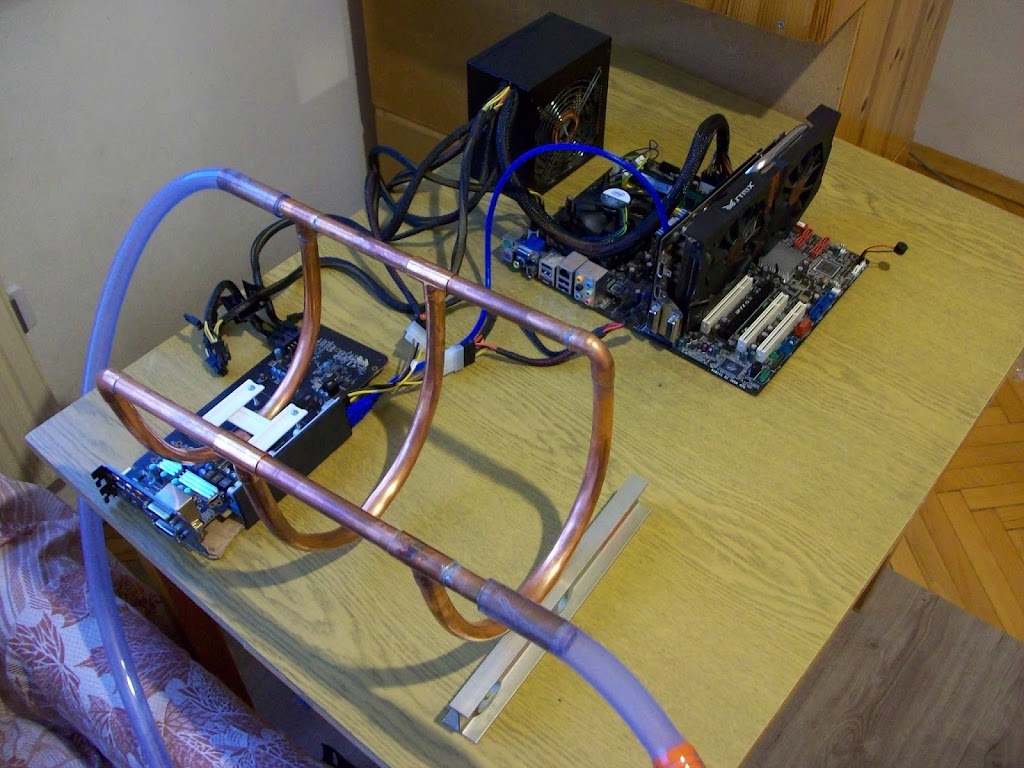 Optional items down the pipe:
Heat sink with fans, fans controlled by GPU fan profile
Water tank with shower
your neighbors paying you $$$ for GPU waste heat